News
A Review on COVID-19 and Supply Chain in New Zealand
9th June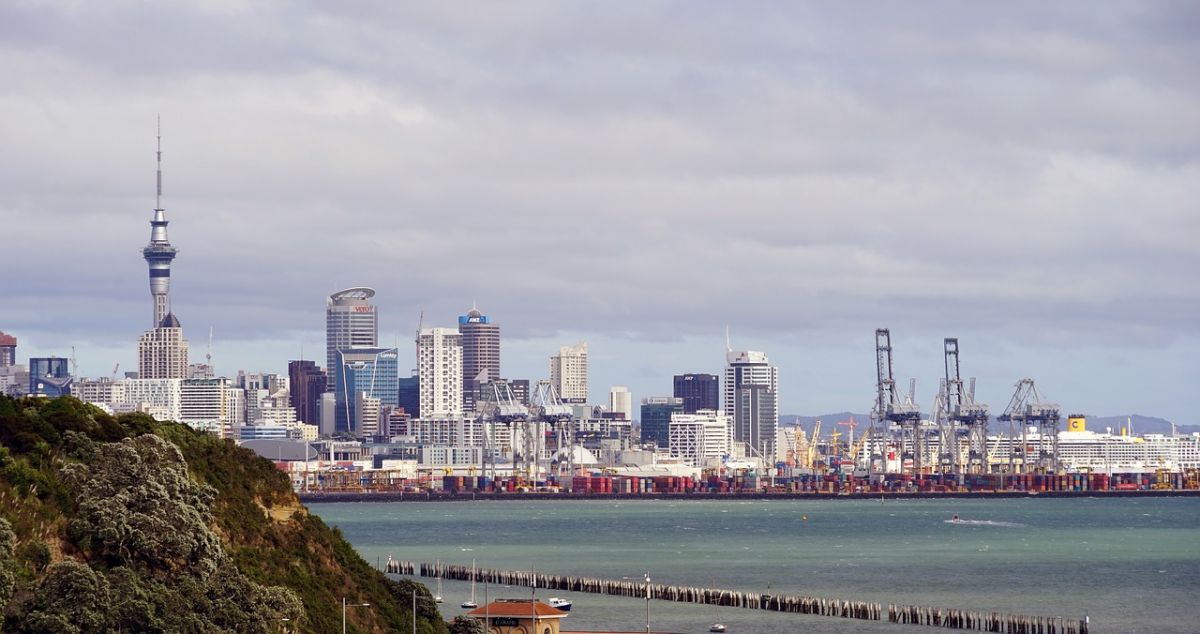 A Review on COVID-19 and Supply Chain in New Zealand
By Alistair Gates
Business Development Manager, OnSend
On 5th February, 2020 it was reported that Air New Zealand flight 1942 was landing in Auckland Airport having flown from Wuhan filled with 190 COVID evacuees. It was at that point everything was about to change in international logistics.
Within the transport industry there had been prior discussions around preparedness for inbound international flights. By 19th March the New Zealand border was closed to everyone except NZ citizens and permanent residents - at that point New Zealand was now sealed off and the freight industry had to come up with solutions.
By 25th March New Zealand was at Alert Level 4, full lockdown, with only essential workers allowed to return to their workplaces and the rest of New Zealand told to stay at home and self-isolate.
In a short space of time freedom of travel or to purchase goods in stores was severely limited which led to an unprecedented increase in eCommerce online spending. Those retailers who had been expecting to bring in their next season's goods were now faced with increased demand as consumers were stuck at home, and were left with limited shipping options at highly inflated freight prices 4x to 5x times higher than the previous month.
Air freight rates quadrupled from London and Hong to Kong to Auckland, and that was if you were lucky enough to get a booking as flights had been curtailed by over 90%. What retailers and consumers soon came to learn was that 90% of air freight was carried in the belly of passenger flights with cargo aircraft making up the rest. Today we have only seen a moderate increase in passenger flights in and out of New Zealand with overseas travel all but banned to Australia & Cook Islands. During the pandemic and as recently reported the New Zealand government is effectively subsidizing flights for Air New Zealand and other air carriers to ensure that our South Pacific islands are not cut off from the rest of the world.
Since the COVID-induced airline cargo capacity collapse, retailers had quickly swung their supply chains from Asia into New Zealand via ocean cargo. Before all ports became globally congested with major shifts in shipping trade-lanes and liner availability, the sailing time from Asia to New Zealand was typically 10-14 days, and with the congestion increased to 4-6 weeks. Consumers previously didn't have to wait that long for their 40-foot containers to arrive at 5% of the freight cost of an aircraft, causing frustration for all parties. Since then, New Zealand ports have remained congested with the added complication that containers are stockpiled empty, awaiting transport for their next move - be it in New Zealand or offshore with a New Zealand consortium trying to work out how to fix this issue.
The perfect storm had brewed, and New Zealand supply chains are now changed for the foreseeable future – by up to four years, say some senior industry insiders. What compounds New Zealand's situation is our geographic remoteness and small volumes which have seen Air and Ocean carriers concentrate on their high-volume trading routes with China, Americas & Europe. Even our trans-Tasman Ocean links as recently as 8th June have been reported as having limited capacity.
Before the COVID outbreak in 2019 the peak seasons were starting earlier and had higher volumes than the previous years. Post COVID in 2021 the expectation is that this year's peak season in New Zealand will be another record in volume, value and size of goods with more customers buying more products than ever before online; especially as international travel remains severely restricted and new behaviours for online shopping have formed. Notably, 306,000 New Zealanders have shopped for the first time online in the last year, and online spend nationally is 25% up YoY (NZ Post, The Full Download, 2021).
With all this uncertainty there is the enormous opportunity for businesses to act now and gain competitive advantage by planning early, ensuring inventory is on-hand from overseas, and knowing domestic delivery volumes can be handled during the peak season. Consumers may be prepared to pay more for assurances that their goods will be delivered on time, or at least be given that option to mitigate any delays. Most consumers will be unaware of the extent of the global logistics issues and educating them on placing their orders early and setting expectations with solutions will be all the more important as the Christmas season looms. Retailers utilizing technology for keeping customers informed of products from order to their front doorstep will stand out by delivering a better overall end-experience and will build their loyal customer base further for 2022 and beyond.
Appendix

The Full Download, 2021 New Zealand eCommerce Review, NZ Post, 2021
thefulldownload.co.nz